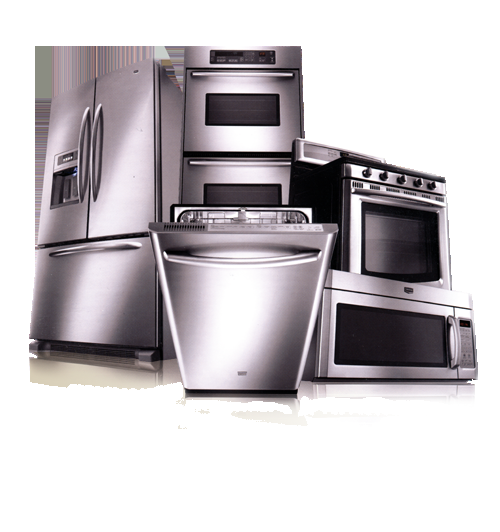 Express Appliance repair.net
We have Expert Technicians with many years of experience we take pride in our work and back our repairs.
Service Calls are Free with repair "so if you say repair it. we will give you a Est. and do the repair and you will not pay the service call Fee"
The only Charge you Pay is for the Repair "Parts and Labor+Tax"
Most of our customers call us for all the Repair needs because they like the service and can rest easy that the job is done right.
Call for Service (909) 965-0004
Today's top 5 appliance brands by volume
Visit any showroom, and you're sure to see that five major appliance brands dominate the mainstream market. Whirlpool, Electrolux, GE, LG, and Samsung are appliance makers everyone's heard of. What you may not know is which company owns a particular brand.
Whirlpool easily beats the competition as far as a number of acquired appliance brands is concerned. Established in 1911 as the Upton Machine Company, the Michigan-based appliance maker got their start making electrically powered wringer washing machines. In 1919, Upton merged with the Nineteen Hundred Washer Company. Not long afterward, the new corporation obtained ownership of the Seeger Refrigerator Company as well as RCA, explains Success Story magazine. RCA was reacquired by General Electric in 1986. Today, Whirlpool Corporation owns the Jenn-Air, Maytag, Amana, Roper, and KitchenAid brands.
Electrolux brand appliances have been making housework easier for more than a century. Established in Sweden, the Electrolux company currently owns Frigidaire, Tappan, Kelvinator and Gibson appliance brands.
In 2014, Electrolux tried to purchase the General Electric appliances division at a cost of more than $3 billion in cash. The deal was quashed by the United States Department of Justice on the grounds that the merger of the two companies would create an unfair monopoly in the American household appliances market.
General Electric (GE) is a multinational conglomerate that manufactures products to serve many industries, including renewable energy, aviation, healthcare, and appliances. The appliances division of GE was purchased by the Chinese-owned Haier company in 2016.
Four years prior, the same company acquired the New Zealand appliance maker, Fisher & Paykel. When the Haier company acquired GE, they wisely retained the right to use GE brand names through 2056. Today, Haier manufactures GE, Hotpoint, Cafe, Profile, and Monogram branded household appliances.
Samsung Electronics may be best known as the maker of Galaxy cell phones, but the Korean company also makes a number of Samsung branded 'smart' household appliances, including cooktops, refrigerators, wall ovens, microwave ovens, and laundry machines, as well.
In the summer of 2016, Samsung acquired the Dacor brand of American-made luxury appliances. Dacor is the only appliance brand to be endorsed by chefs at the prestigious Le Cordon Bleu culinary institute in Paris, France. High-end appliances that are made by Dacor in California include refrigeration units, cooktops, and wine preservation systems. According to Investopedia, Dacor became a wholly-owned subsidiary of Samsung Electronics at a cost of around $150 million.
LG is a multinational appliance manufacturing conglomerate that began as the Rak-Hui (pronounced "Lucky") Chemical Industrial Corporation in 1947. Today, LG manufactures a variety of appliances for the kitchen, laundry, and other household uses. Air conditioners, vacuum cleaners, and LED lighting solutions are also part of the LG repertoire of products.